Air Quality Testing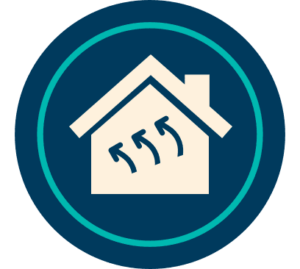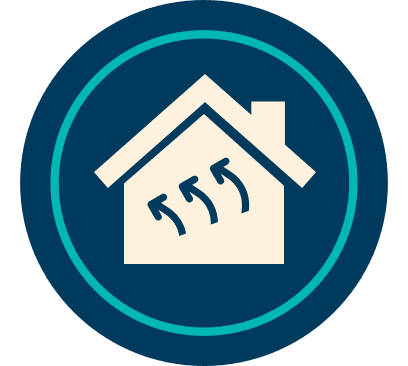 Are you concerned about the quality of the air you're breathing in your home or business? Do you wish you could have the peace of mind that comes with knowing you're breathing clean air but you're not sure how to get it?
If these describe you, then you've come to the right company. At On The Mark Heating and Air, we can help you get the air quality testing in Schaumburg and the surrounding areas that you need to make wise decisions for yourself, your family, and your employees or tenants. Schedule your air quality testing today.
The Benefits of Air Quality Testing
Some people aren't sure if air quality testing in Hoffman Estate, IL and the surrounding areas is something they want to invest in. Here are just a few of the reasons why many of our clients do choose to have us perform this service.
Peace of mind. Whether you find out that your air is clean or you mitigate to get it that way, you'll end up knowing for sure that you aren't breathing in anything that might harm you.
Solve allergy and asthma problems. If you are sicker at home than you are anywhere else, testing your indoor air quality can get you feeling better.
Remove hidden hazards. You may not feel
Our Testing Procedures
When you give us a call about air quality testing in Hoffman Estate and the surrounding areas, we'll get you an appointment with one of our air quality experts. Your expert will arrive on time and talk to you about what the testing involves.
If you agree to the testing, your expert will get started. Our on-site testing services will not only let you know if your air is influenced by the following pollutants but will give you the concentration levels for each one!
We can find:
Mold
Pollen
Dust Mites
Skin Cells
Insect Parts
Fibers (such as fiberglass)
Once we know what is in your air, we can talk to you about possible mitigation strategies, if any are needed. There are a number of ways to improve indoor air quality and we can help you implement all of them.
Stop worrying about your air and do something about it! Call us at 847.630.9562 or book online to go over options to improve your indoor air quality.
HVAC Repair Company, HVAC Repair, Furnace Repair Contractor, Air Conditioner Repair Contractor, Furnace Repair Company, Air Conditioner Repair Company, Heating and Cooling Contractor servicing Schaumburg, IL, Streamwood, IL, Barrington, IL, Palatine, IL, Hoffman Estates, IL, Roselle, IL, Bartlett, IL, Mount Prospect, IL, Hanover Park, IL, Elk Grove Village, IL, Rolling Meadows, IL, St. Charles, IL, Wheaton, IL and more!