Early Bird Pre-Season Furnace Tune Up Special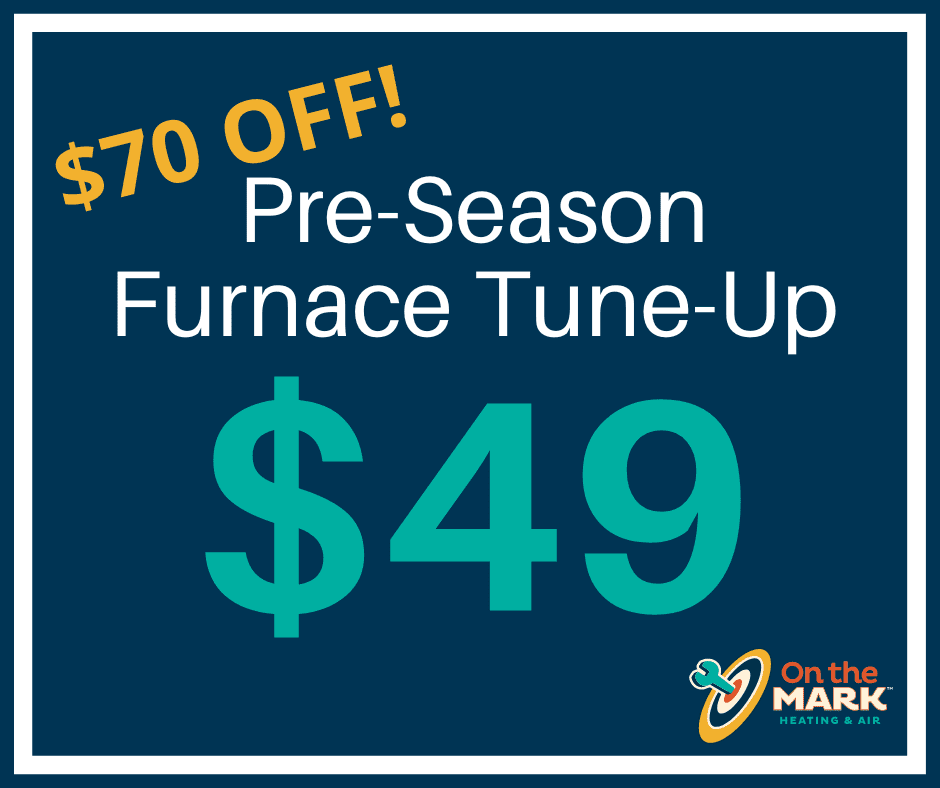 Offer expires on 9/15/22
Sure, it's hot outside today, but what about tomorrow? By the end of October, most people are using their furnaces regularly, if not daily.
This makes now the perfect time to ensure your Schaumburg heating system is working well.
Is it really worth it to pay someone to tune up your furnace? It absolutely is!
Especially when you can take advantage of On the Mark's Early Bird Pre-Season Furnace Tune Up Special!
If you're a first-time customer, call today and book your furnace maintenance visit for only $49; that's more than 50% off the usual service cost! But act soon; this offer is only available until 9/15/22.