Indoor Air Quality Hoffman Estates, IL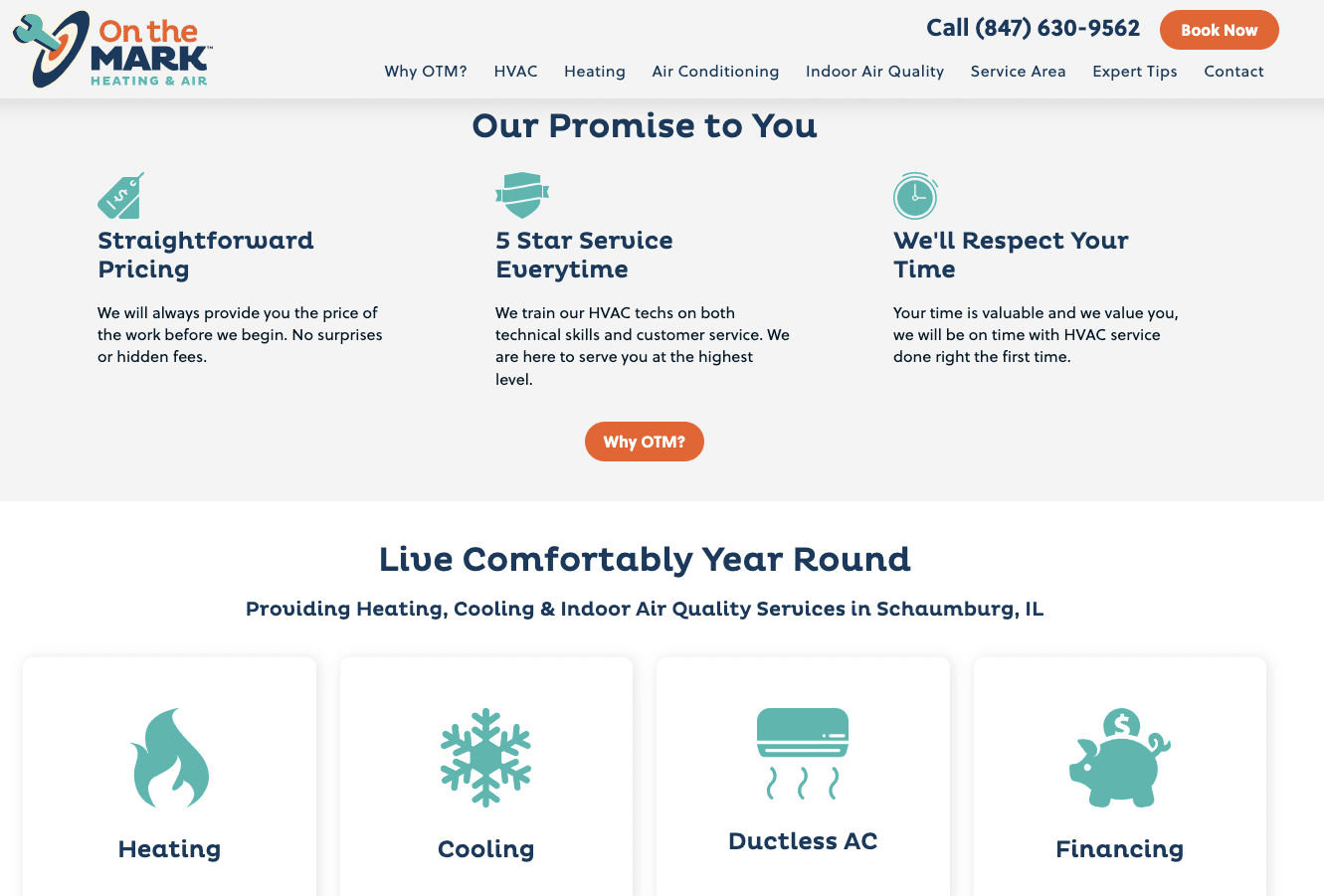 Does someone in your home struggle with breathing or lung issues? Do you or your family feel like you spend too much time being sick, fighting allergies, or wrestling with asthma? Your Hoffman Estates indoor air quality may be at fault.
At On the Mark Heating & Air, we don't want you to struggle anymore. We'll send out a Hoffman Estates HVAC expert to perform a home air quality check and come up with a plan to address whatever they find. Call now for relief in Hoffman Estates!
Hoffman Estates Air Quality Testing
If you are not sure what your indoor air quality is, call us at On the Mark Heating & Air and we'll send out an expert to perform air quality testing in Hoffman Estates. We can let you know if there is a problem present, and which of our solutions will work best to remediate it: air duct cleaning, a humidifier or dehumidifier, air purifier, or air filtration.
Hoffman Estates Air Filtration & Air Purification
Air filtration units in Hoffman Estates come in varying levels and some can be attached to your current HVAC system. They capture airborne particles, keeping them out of the air you breathe and out of your HVAC system as well.
Air purification in Hoffman Estates is a more intense type of air filtration. These systems capture and kill any airborne pathogens. They will eliminate bacteria, fungi, mold, viruses, pollen, pet dander, dust, fumes, smoke particles and more from your air.
Hoffman Estates Humidifiers & Dehumidifiers
Humidifiers and dehumidifiers add or eliminate moisture in the air so it isn't too dry or too humid, which can mess with your sinuses and irritate your body. They come in several forms and can also work to lower your heating costs since moist air will help you feel warmer at lower temperatures. Call us if you need a humidifier or dehumidifier in Hoffman Estates!
Hoffman Estates Air Quality Experts
Not sure whether your indoor air is good or bad or wondering what solutions might work for you? Call On the Mark today to find the solution that will keep you and your family comfortable and safe in Hoffman Estates. Reach out now for assistance!