We Love Our Community!
We love working and living in the Schaumburg, Streamwood, and Hoffman Estates area. Here are just a few of the local events we have participated in 2023 and 2022!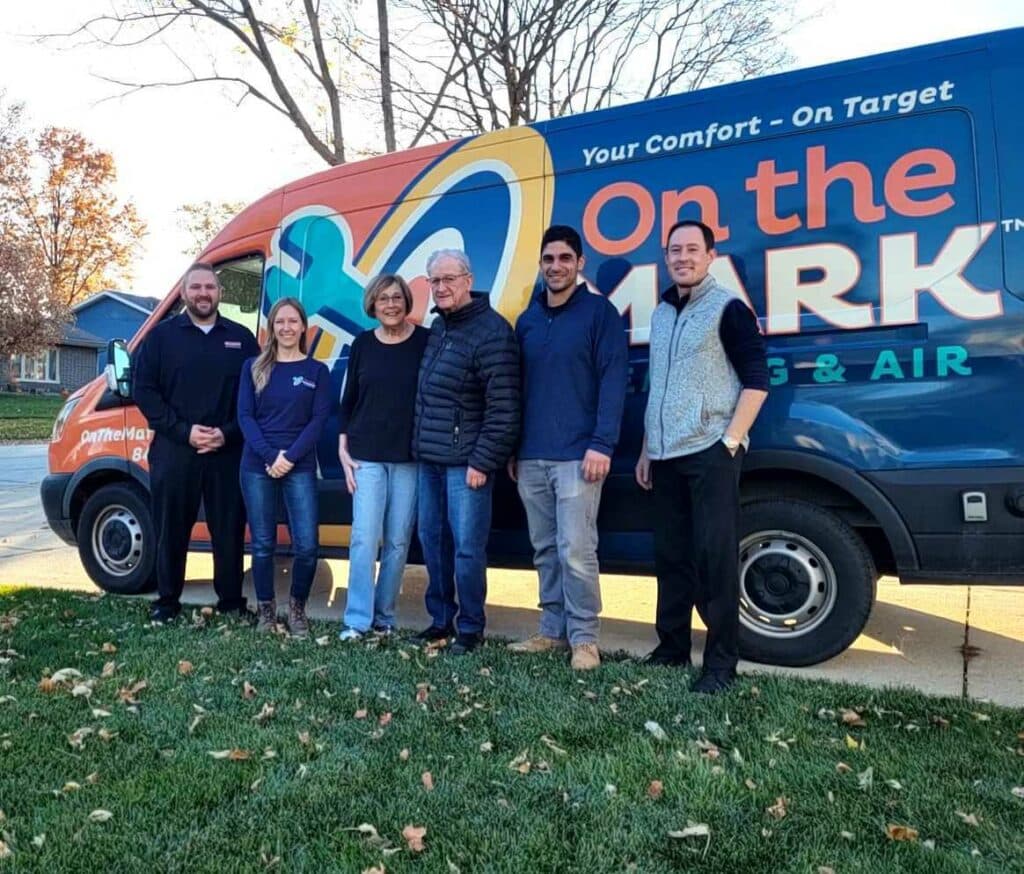 Warm Hearts, Warm Homes
We are thrilled to share a special collaboration with Daikin Comfort Technologies to bring warmth and comfort to a truly deserving family in Hoffman Estates, IL!
Kids Back To School Bash at the South Barrington Arboretum
On The Mark Heating and Air participated in this South Barrington's event to celebrate the start of the new school year! The event was filled with fun kids activities including a dance party, meet and greets with Barbie & Ken and Woody & Jessie from Toy Story, a reptile show, face painter, magician and a touch-a-truck event!
Event goers were encouraged to donate backpacks to kids in need to offset back to school costs.
Event info: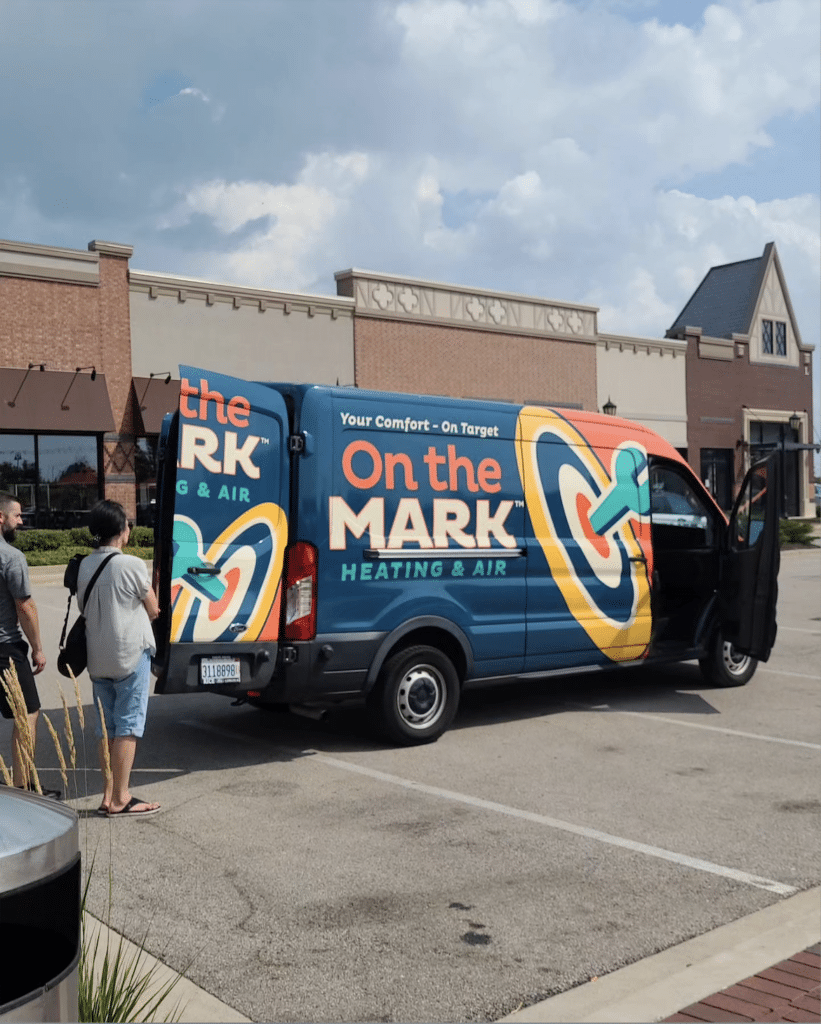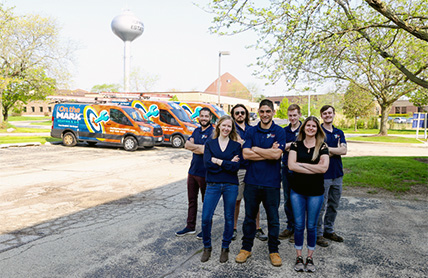 33rd Annual Golf Outing
For this year's Annual Golf Outing at Bridges of Poplar Creek Country Club, proceeds went to the SLSF. The Special Leisure Services Foundation is the fundraising arm for NWSRA ((Northwest Special Recreation Association), which provides recreation opportunities for adults and children with disabilities. On the Mark Heating & Air was honored to sponsor and attend this amazing event.
Village of Algonquin's Touch-A-Truck
We sponsored and participated in the Village of Algonquin's Touch-A-Truck event on May 6th at Towne Park in Algonquin.
This family fun event offered hands-on opportunities for children to explore, climb and touch a variety of vehicles!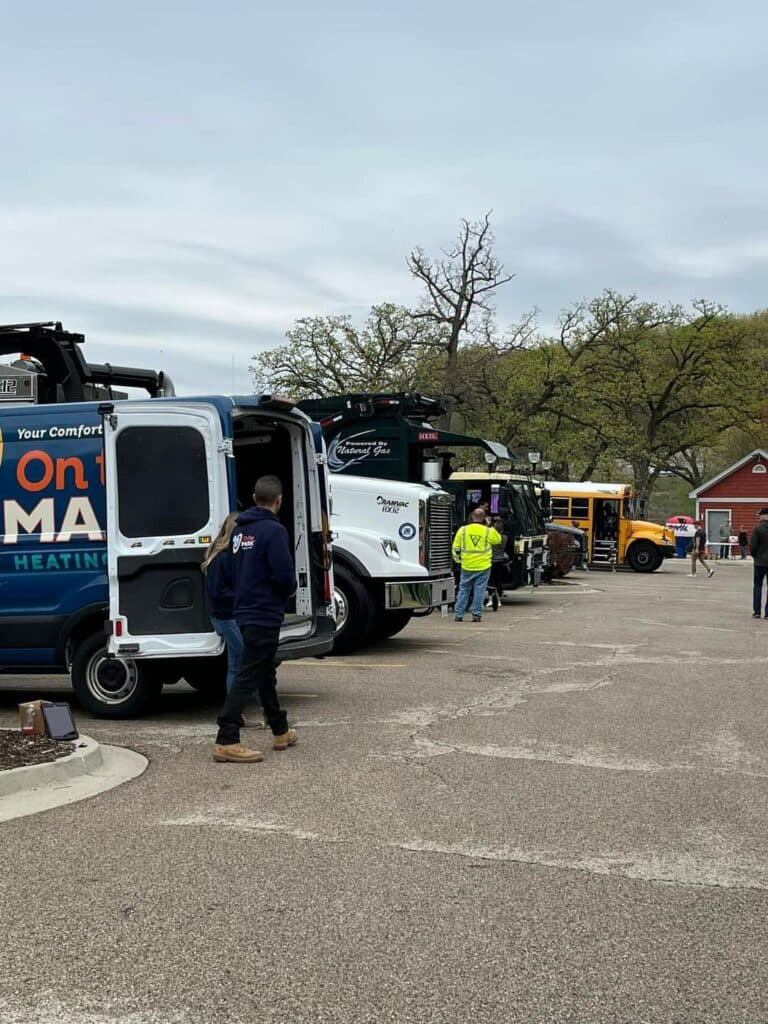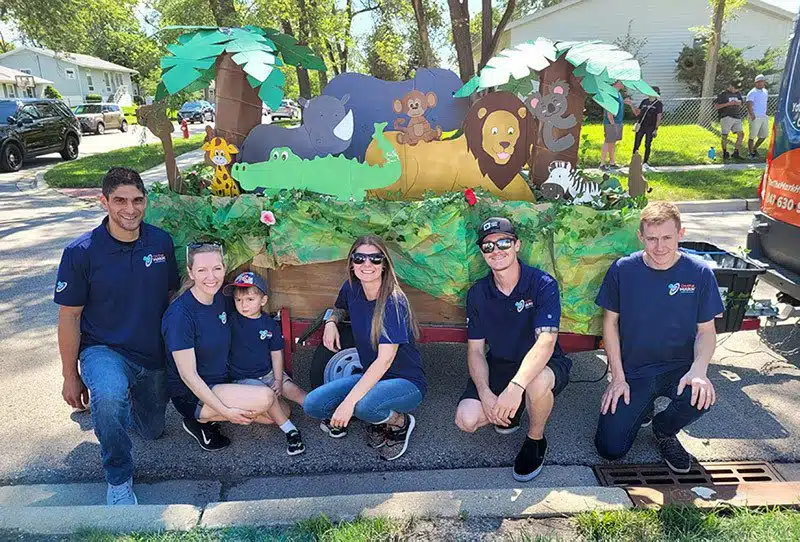 Streamwood Summer Celebration
The Streamwood Summer Celebration takes place annually at the end of July at Hoosier Grove Park in Streamwood. The festival consists of live music performances, good food, bingo, a parade, golf outing, carnival rides and games. This event is presented by the Village of Streamwood, Streamwood Park District and Poplar Creek Public Library.
The theme for the 2022 Streamwood Summer Celebration was "safari". This was On The Mark Heating and Air's first time participating in the parade and we won "Best Theme".
Annual Fishing Derby
We participated in the Hoffman Estates 2022 Annual Fishing Derby over Father's Day weekend.
Attendees had the opportunity to stop by On The Mark Heating and Air's table to spin to win various prizes and enter our raffle for a FREE 1-year Comfort Club Membership. Mark and Kelsey Portuese were available during the event to answer technical questions and let people know about our company.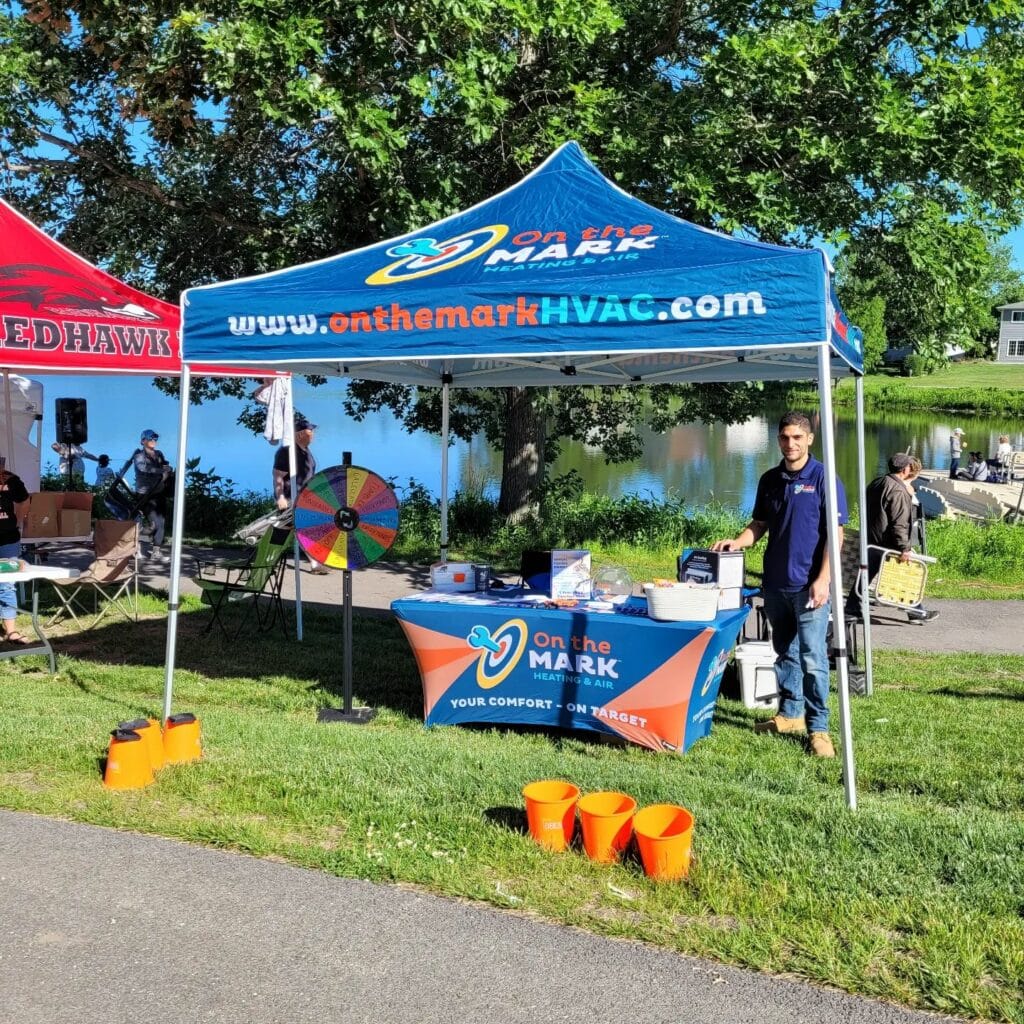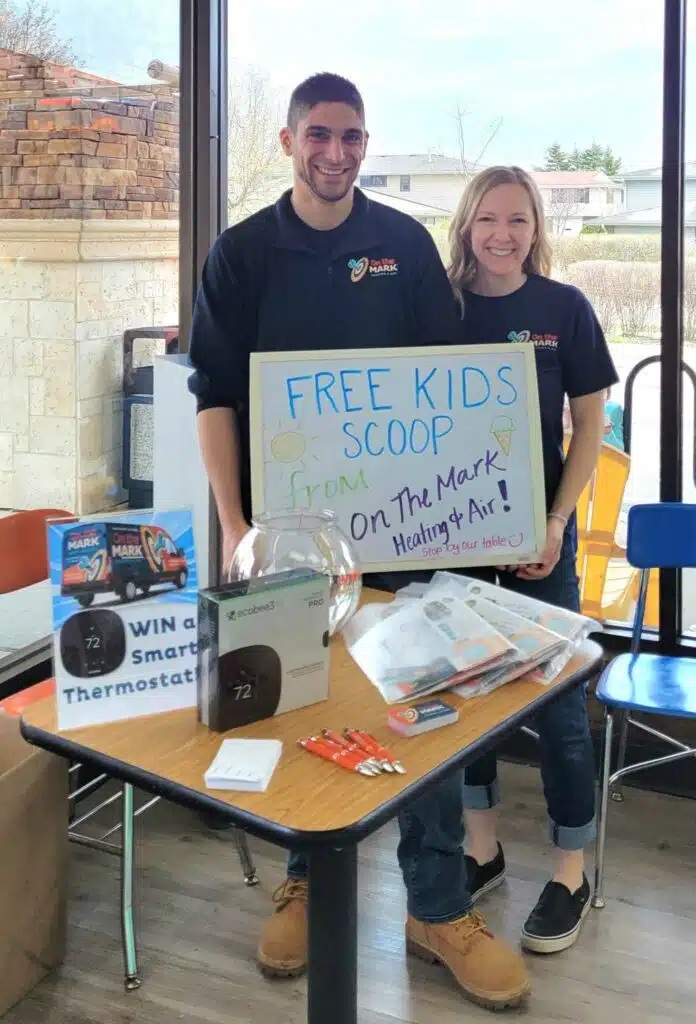 Sprinkles Ice Cream Shoppe
Kelsey and Mark Portuese had a table available at Sprinkles Ice Cream Shoppe on April 23 for visitors to stop by and learn more about On The Mark, enter for a chance to win an Ecobee Smart Thermostat and receive a coupon for a free kids scoop of ice cream. Sprinkles Ice Cream Shoppe is a local favorite and is located at 1405 W Schaumburg Rd in Schaumburg, IL.
32nd Annual Golf Outing
It was a beautiful day for golf! We sponsored and attended the 32nd Annual Golf Outing at Bridges Poplar Creek Country Club in Hoffman Estates, IL.