We Love Our Community!
We love working and living in the Schaumburg, Streamwood, and Hoffman Estates area. Here are just a few of the local events we participated in 2022!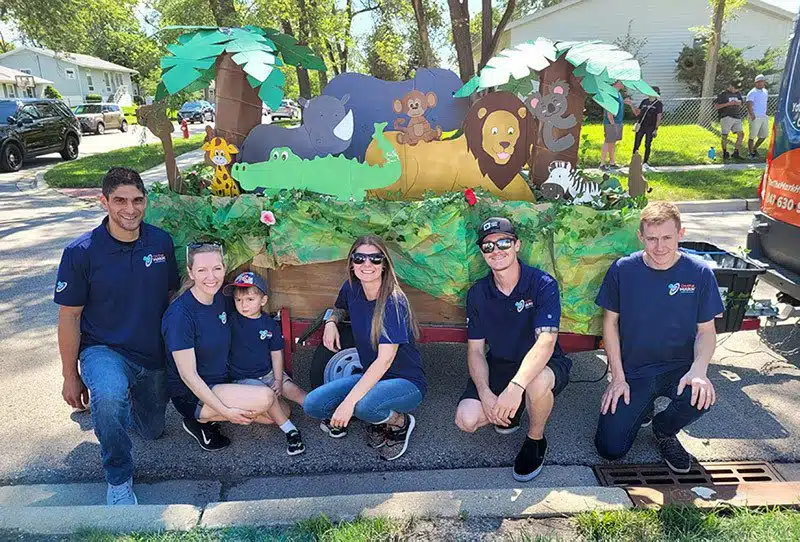 Streamwood Summer Celebration
The Streamwood Summer Celebration takes place annually at the end of July at Hoosier Grove Park in Streamwood. The festival consists of live music performances, good food, bingo, a parade, golf outing, carnival rides and games. This event is presented by the Village of Streamwood, Streamwood Park District and Poplar Creek Public Library.
The theme for the 2022 Streamwood Summer Celebration was "safari". This was On The Mark Heating and Air's first time participating in the parade and we won "Best Theme".
Annual Fishing Derby
We participated in the Hoffman Estates 2022 Annual Fishing Derby over Father's Day weekend.
Attendees had the opportunity to stop by On The Mark Heating and Air's table to spin to win various prizes and enter our raffle for a FREE 1-year Comfort Club Membership. Mark and Kelsey Portuese were available during the event to answer technical questions and let people know about our company.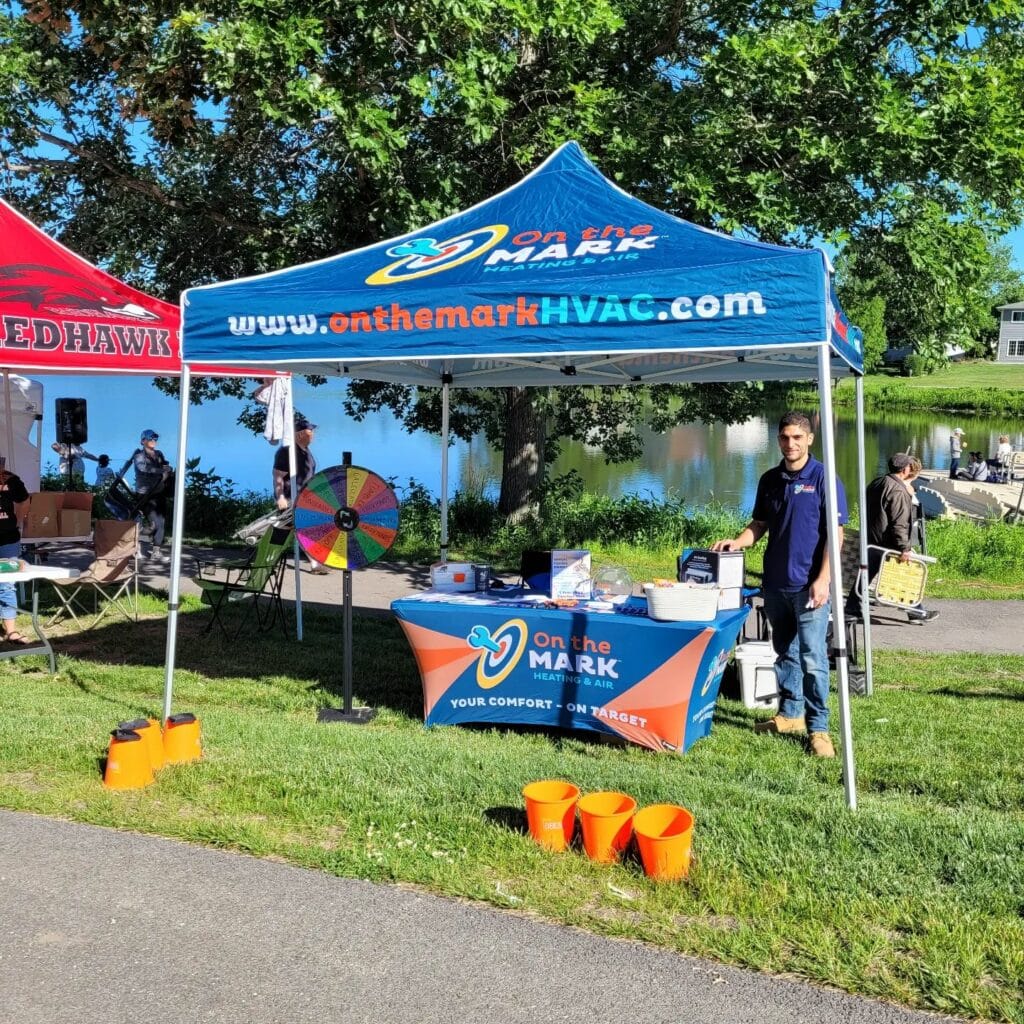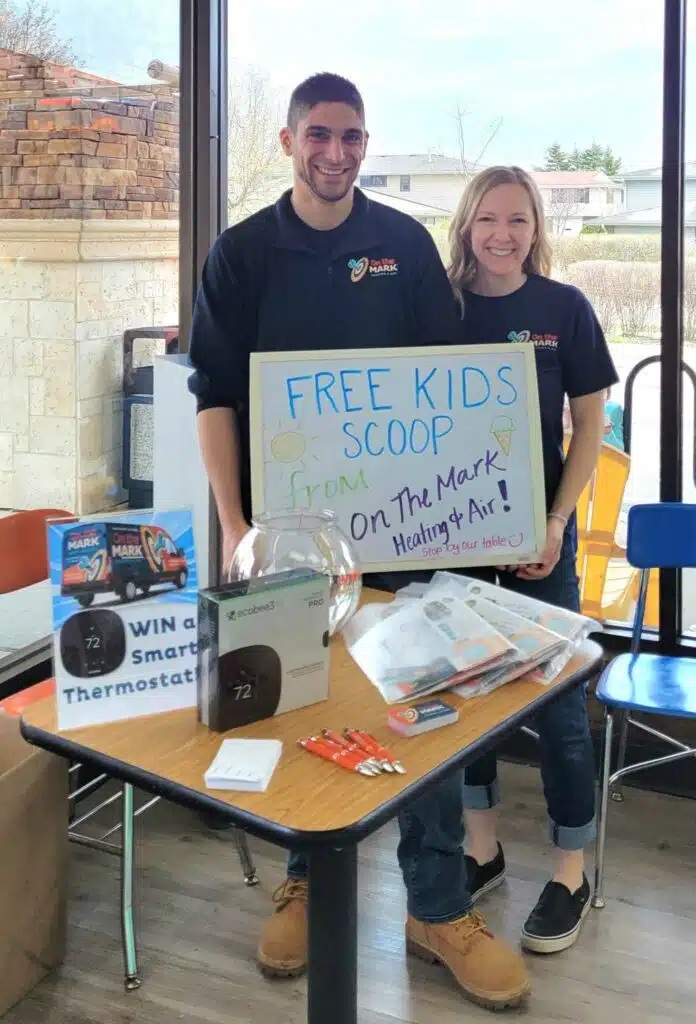 Sprinkles Ice Cream Shoppe
Kelsey and Mark Portuese had a table available at Sprinkles Ice Cream Shoppe on April 23 for visitors to stop by and learn more about On The Mark, enter for a chance to win an Ecobee Smart Thermostat and receive a coupon for a free kids scoop of ice cream. Sprinkles Ice Cream Shoppe is a local favorite and is located at 1405 W Schaumburg Rd in Schaumburg, IL.
32nd Annual Golf Outing
It was a perfect day for some golf. On The Mark is a proud sponsor of the 32nd Annual Golf Outing at Bridges of Poplar Creek Country Club located in Hoffman Estates, IL. Proceeds support the Chamber's Scholarship Fund.