In addition to COVID-19, flu season has started, so it is increasingly important to ensure you and your family stay healthy this season. We've all heard the suggestions from the CDC to help combat both COVID-19 and the flu, such as frequently washing your hands, wearing a mask and staying home if you have flu like symptoms. However, many people don't think about their HVAC system as a way to help combat viruses and improve their home air quality. 
We'll review some tips to improve your home's HVAC system and indoor air quality to decrease your risk of getting sick.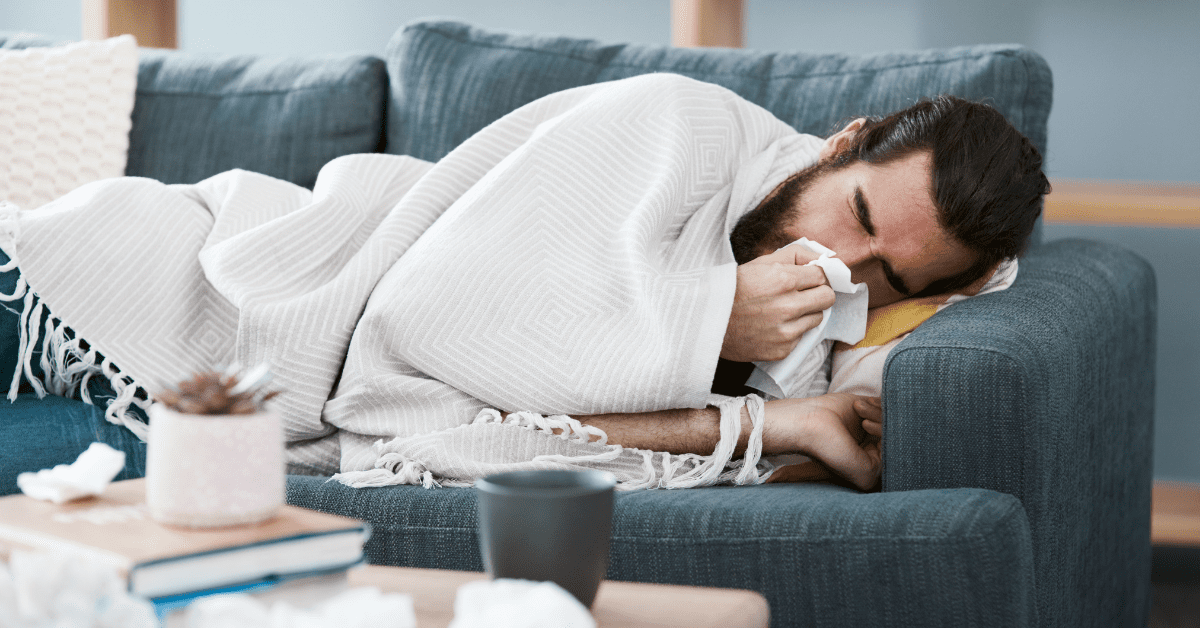 5 Things to Consider for Improved Home Air Quality
1. Change Filter
Changing your furnace filter is one of the easiest and most cost-effective ways you can instantly improve your home air quality. Your filter is your first line of defense against airborne pollutants and viruses, and should be changed regularly and often. To learn more, check out our previous post, All About Air Filters.
2. Fresh Air
Did you know, you breath in about 2,900 gallons or air per day!? If you're inside all day, you're breathing in recycled, polluted, and stale air. Yuck! Now, don't go opening all your windows when it's 20 degrees outside! Instead, with the right ventilation, your HVAC system can bring in fresh air from outside. This will help circulate out odors, dust, and most importantly, airborne bacteria, while replenishing oxygen into your home.
3. Humidity
Are your hands chapped or do you experience bloody noses during the Winter? If you live in or near Chicago, you know how cold and dry winters can get. Excess dryness, causing cracked skin can make you more susceptible to infections. Installing a humidifier to your furnace can combat dryness by adding moisture to your home's air. If the air in your home is always dry, save your skin and consider getting a humidifier.
4. Indoor Air Quality Products
Indoor air quality products make the air in your home healthy and comfortable! A well-maintained, efficient HVAC system is ideal for protecting you against harmful airborne pollutants and viruses. However, your furnace and AC, may need some extra help filtering out harmful air. This is where IAQ products come into play. Air purifiers, UV lights and ionizers, work best for getting rid of bacteria and viruses.
To learn more about IAQ products and which products work best to solve common problems, check out our previous post, The Rundown on Indoor Air Quality.
5. Duct Cleaning
If your home's HVAC system is not properly installed, maintained and operated, your air ducts can build up with dust and debris, making it hard for clean air to circulate throughout your home. We recommend getting your ducts cleaned if you are experiencing access dust or your filters are getting very dirty.
If you are considering getting your ducts cleaned, we highly recommend, Indoor Air, a professional air duct cleaning service.
If you have any questions about how to protect you and your home air quality, give us a call today!