Ah filters, the small but mighty protector of your home's air! Air filters have an important job even though it might not seem like it. We'll help answer some of the basic questions about air filters and help you determine which filter is best for your system.
Read on to learn more and be sure to reach out to our expert Schaumburg HVAC contractors with any questions you have!
Which is it: Air filter, Furnace filter or AC filter?
The short answer is all the above! Depending on where you live, an air filter may be referred to as a furnace filter vs an AC filter. In the Midwest, a filter is commonly called a furnace filter. In the South, a filter is referred to as an AC filter. Either is acceptable, however you can't go wrong with simply calling it an air filter.
Why do I need an air filter?
The purpose of an air filter (or "furnace filter" for our fellow Chicagoans) is to capture dust, dirt, bacteria, and any other airborne pollutants from your home's air. Air filters not only protect your HVAC system but they provide clean air for your home and prevent you from breathing in harmful pollutants.
"Americans, on average, spend approximately 90 percent of their time indoors, where the concentrations of some pollutants are often 2 to 5 times higher than typical outdoor concentrations."

United States Environmental Protection Agency
What type of filter do I need?
The two most common furnace filter types are fiberglass and pleated. Each filter has a MERV rating and the higher the rating, the better the filter will be at trapping specific types of air pollutants. Check out this video from Air Filters Delivered to learn more about the different ratings.
Fiberglass vs Pleated filters
Fiberglass filters are an inexpensive choice and catch large particles such as lint and dust.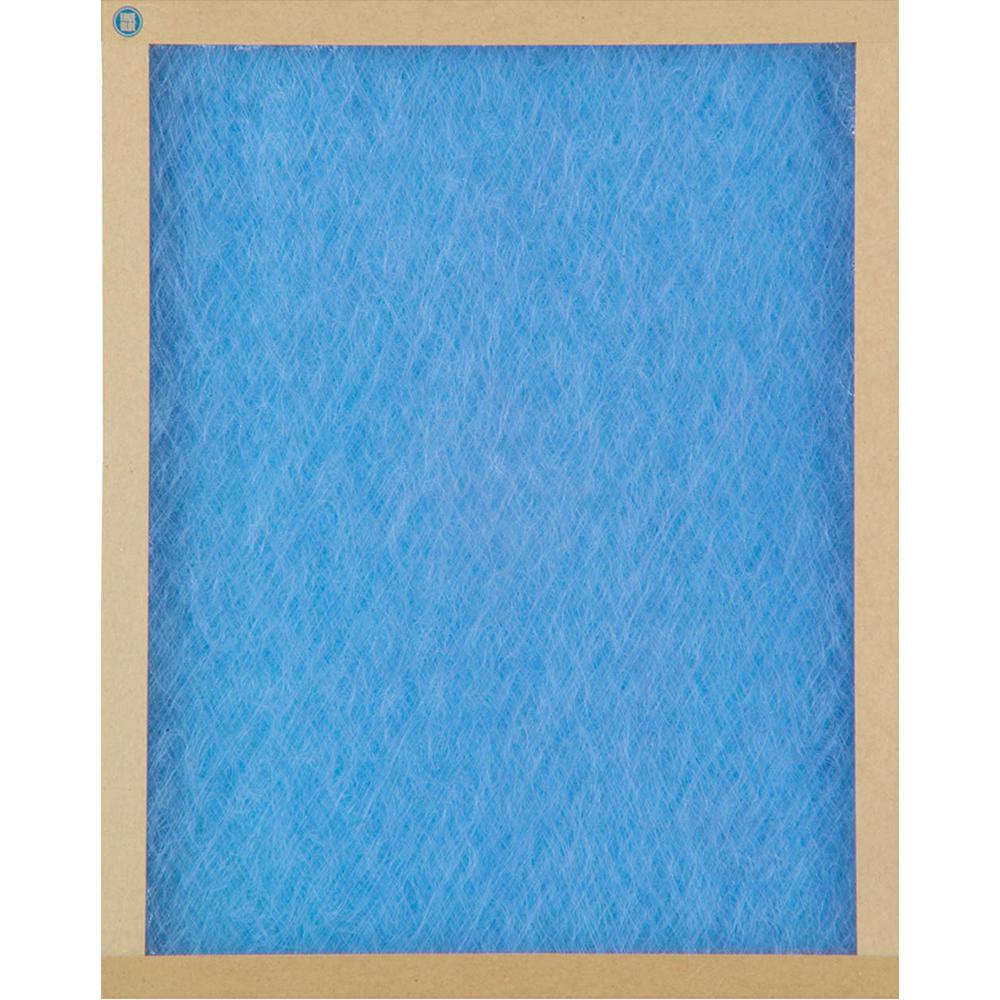 Pros:
Inexpensive, usually only a few dollars
Easy to find at your local store or online (Home Depot, Target, Amazon, etc.)
Cons:
Need to be changed more frequently (30 days)
Low quality, flimsy and can break a part
Does not catch as many airborne particles, only large debris
Not recyclable
Pleated filters are made up of pliable material (think cotton, paper and polyester) and shaped like an accordion. The pleats or folds in the filter allow it to capture a variety of airborne particles.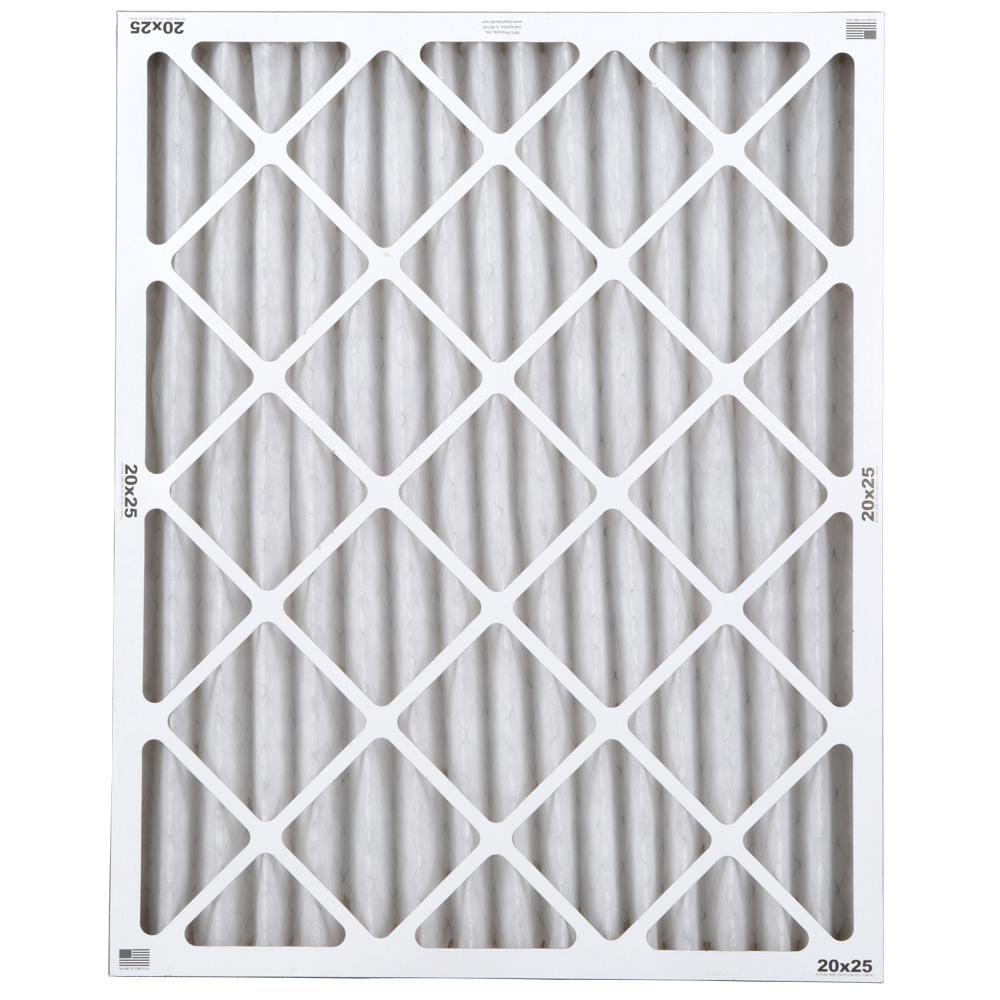 Pros:
Catches both large and small debris. Pleated filters with higher MERV ratings can filter out bacteria and viruses.
Need to be changed less frequently. Some pleated filters can last between 4-6 months.
Easy to find at your local store or online (Home Depot, Target, Amazon, etc.)
Cons:
Slightly more expensive, ranging between $5-15.
How often do I need to change my filter?
How often you need to change your air filter depends on many factors. Typically you'll need to change your filter every 1-3 months. Yes, even in the Summer! Here are some things to consider:
Your home environment – Smoke, pets, and large households will increase the amount of airborne pollutants.
Location – If you live in a city or populated area, keep your windows/doors open for long periods of time or your home has high traffic (think lots of kids running around), you'll need to change your filter more often.
Allergies or medical conditions – People with allergies or medical conditions are more sensitive to airborne pollutants.
If your furnace has been maintained – Scheduling a routine clean and check on your furnace and AC twice a year will remove any built-up debris and prevent debris from circulating throughout your home.
Type of filter – If you have a fiberglass filter with a low MERV rating, you will need to change your filter more often – every 30 days. If you have a thicker, pleated filter with a higher MERV rating, you may not need to change your filter as often – between 3-6 months.
Where is my filter and how do I change it?
You've learned why you need a filter and what type of filter to buy. Now it's time to replace it!
First, shut off your system at the thermostat by switching it to OFF.
Open the filter access door (located above, beside or below unit).
Note which way the arrow on the old filter is pointing. You'll want to insert the filter in the same direction. The arrow should always point towards furnace.
Carefully slide the old filter out and place in a garbage bag/can. Avoid walking around with the filter or shaking it.
Slide in the new filter, ensuring arrow is pointing towards the furnace.
Close the filter access door.
Lastly, turn your system back to ON at the thermostat.
Tips to Remember to Change Filter
We know remembering to change your air filter isn't typically top of mind, however it is very important to your health, efficiency of your HVAC system and energy savings. Here are some ideas to help you remember to change your filter.
Add a reminder to your calendar and include the filter type and size in the details.
Completely take the guess work out it and sign up for a filter subscription service such as Air Filters Delivered or Amazon
Write the date you last changed your filter on the edge of the air filter, to help you keep track
Our Schaumburg HVAC Experts Are Here to Help!
If you have any questions about air filters or would like to schedule a clean and check for your furnace or air conditioner, which is an important part of heating maintenance and AC maintenance, give us a call today or book online!
Learn More About Schaumburg AC Maintenance
Check out more of our blog posts below for some helpful info, expert tips & more!