Most people who have a furnace in Schaumburg, IL know about furnace air filters. In fact, some of you may be sick and tired of hearing about them! However, our Schaumburg HVAC pros keep talking about them because they are one of the most important factors in how your furnace and AC functions.
Why is My Air Filter Important?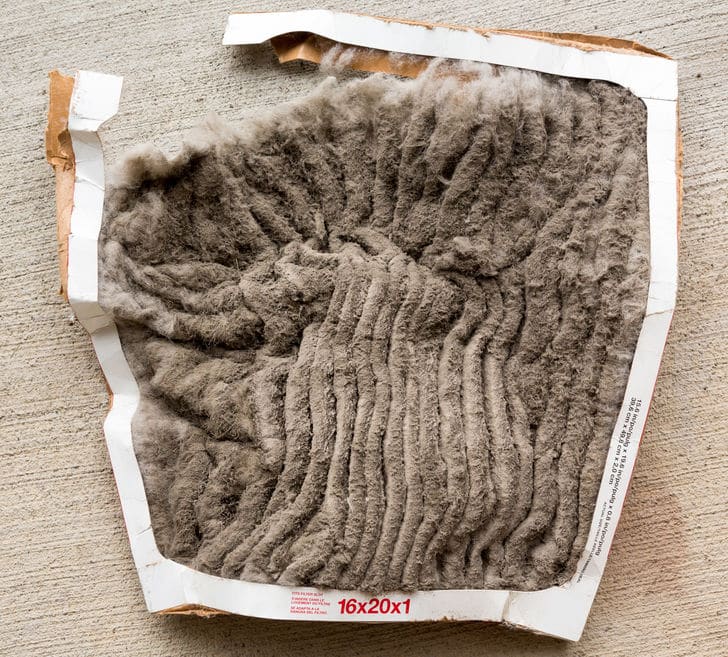 Your air filter is key because all of the air that your furnace heats or your AC cools gets pulled in through the filter. Yes, every particle of air that gets blown into your home gets sucked in through that little square filter.
This means that your air filter has a lot of power over how your system runs. A clogged air filter makes it harder for the system to get the air that it needs.
You can also choose filters that work in different ways based on your family's needs and your home's climate.
How Often Should I Change My Air Filter?
Changing your filter is an important part of furnace maintenance. Most people need to change their air filter every 1-3 months, depending on the size of the filter, how much they are using their heating and air conditioning, the type of filter they have, and more. Some people can go up to 6 months before needing a filter change, but that's rare.
To find out exactly how often you need to change the filter on your furnace, give us a call at On the Mark Heating & Air or ask the next time a tech comes out. We can give you a professional recommendation based on all of the factors. 
Will a High-Efficiency Filter Help Me?
Every air filter removes dust and other debris in the air so that you don't have to breathe it in when you're inside your home. High-efficiency filters simply do a better job of this, removing more dust, dirt, pollen, and mold from your air. If you have asthma or allergies or someone in your home suffers from these conditions, definitely try a HE filter in your home. 
It's even more important that you change these filters regularly. Otherwise, they can stop filtering out the particles that are making you sick. Keep your filter effective by changing it often!
How Do I Change My Air Filter?
We can't give you specific directions online because certain furnaces work differently when it comes to changing the filters. Most furnaces have basic directions on stickers directly on the unit. It may require a screwdriver to access the furnace in order to access the filter. Others have built-in trays for the filter. 
The best way to learn how to change your air filter is to watch one of our techs do it first. Give us a call and we'll send someone out to do a filter change and let you watch. Then you can do them on your own from that point forward.
Schaumburg Furnace Pros Ready to Help!
At On the Mark, we would be happy to answer your questions about your air filter. Contact us today for more information!