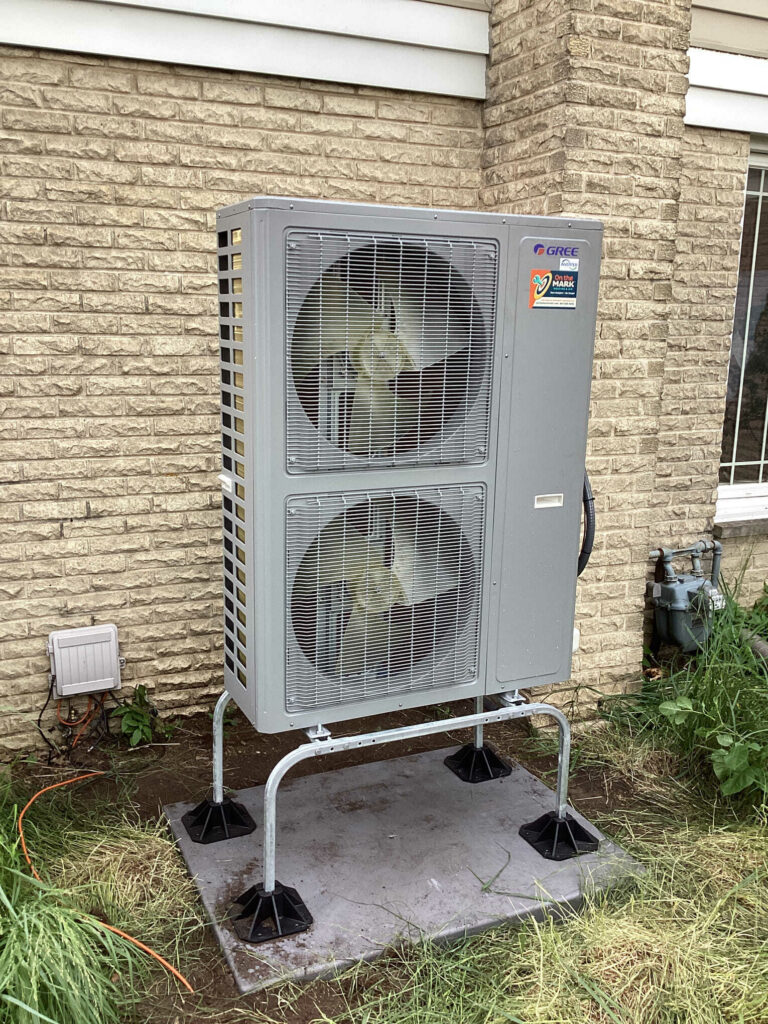 Did you know that it's cheaper to use a heat pump in Schaumburg right now than it is to use a furnace to heat your home? It's true!
Nicor Gas has recently increased their prices significantly. Because of this, heat pumps are cheaper, at least until it gets down to about 30 degrees outside. We can set up a system that will switch to your furnace at that point, so you'll always be warm enough and you won't have to pay such exorbitant prices.
Many people in our area don't know much about heat pumps because they haven't been popular. With this price change, though, heat pumps are situated to make a comeback. Learn more by reading below, then call the Schaumburg HVAC experts at On the Mark to get your heat pump installation today!
How Does a Heat Pump Work?
Heat pumps do heat and cool, but they don't create either heat or cold air.
When it comes to heating, heat pumps absorb air and basically remove the heat from it, then circulate that into your home.
When they cool, heat pumps absorb heat from inside your home and force it outside.
Because they aren't actively creating hot or cold air, heat pumps often don't use as much energy as traditional heating and air conditioning systems.
When are Heat Pumps Best?
Heat pumps work best in milder climates or as parts of comprehensive HVAC systems that also include an air conditioner and/or a furnace. The great thing about heat pumps is that you can set them to work until it hits a certain temperature, then pass the heating or cooling over to the other parts of the system.
This is called a dual-fuel system and they can save you quite a bit of money on heating and cooling costs. This is especially true when companies like Nicor are having to raise prices, due to the increased price of oil and an increased demand for their products.
Professional Heat Pump Services
At On the Mark, we offer a range of heat pump services in Schaumburg, IL. Whether you need a new heat pump installed, are looking to improve the efficiency of your existing system, or need repair services for your heat pump, we have you covered. Our team of trained and certified technicians can help you find the right heat pump for your home, install it properly, and provide ongoing maintenance and support to ensure that it continues to operate at peak performance.
Help from Schaumburg Heat Pump Pros!
If you're interested in learning more about heat pump installation, efficiency, or repair in Schaumburg, IL, we invite you to contact our team. We'd be happy to answer any questions you may have, and provide a free estimate for our services. Whether you're looking to upgrade your home's heating and cooling system, or simply want to learn more about the benefits of heat pumps, we're here to help.
Call today to save money on your heating this winter!
Book Now
Book Now
Learn More About Schaumburg Heat Pumps
Check out more of our blog posts below for some helpful info, expert tips & more!