What Is The Best Size Air Conditioner For Your Schaumburg, IL Home?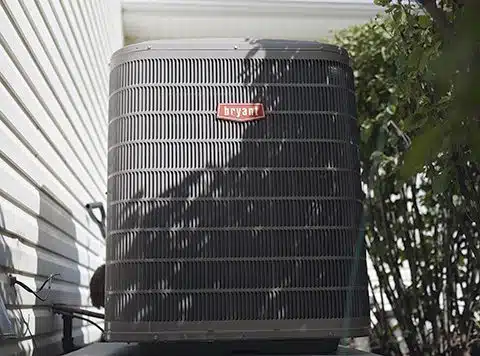 Air conditioners come in a wide range of types and sizes, catering to diverse needs and preferences. Larger areas, in general, need larger air conditioners.
However, simply increasing your air conditioner's size may not produce the desired benefits. To successfully keep your home cool, you may need to install more than one AC unit.
Our professional Schaumburg heating and cooling experts can assist you in determining the correct size air conditioner for your home. Read on to learn about the factors to consider when thinking about AC installation in Schaumburg, IL!
Of course, you can always reach out to us at On the Mark, and we'll be ready to answer any questions you may have about choosing the best size air conditioner for your home.
How Big of an AC Do You Need?
You want a Schaumburg air conditioner that is big enough to cool your home without being too big. Sure, larger units cool faster, but they don't remove as much humidity from your air. This is a key function of air conditioning that many people aren't aware of. If the unit cools your home too fast, it won't run long enough to also dehumidify.
On the other hand, you don't want a unit that's too small because it will run all the time and drive your electricity bill sky-high. It might be cheaper to buy but it certainly won't be cheaper to run!
What Size Window AC Do You Need?
The power of window air conditioners is measured in BTUs. BTUs quantify an air conditioner's cooling power, and all units from reputable manufacturers will have this amount indicated for each unit. Multiply the square footage of the space that the air conditioner will cool by 25. Then locate a strong enough window unit to cool the room. If you can't find one that is the best size for you, then choose the next biggest size up. If that seems too big, call our Schaumburg HVAC team to get a professional opinion.
What Size Central AC Do You Need?
Multiply the square footage of your house (or the area that your air conditioner will be responsible for cooling) by 25 to get the number of BTUs you require. If you can't locate one that exactly matches your BTU number, look for the closest match.
Call On the Mark for Expert AC Help Today!
If you're not sure what size air conditioner you need or need assistance choosing the right one, contact On The Mark Heating & Air today! We'll send out an AC professional to assist you in selecting one that will fit perfectly in your house and will last for many years for you and your family. Make your appointment right away!
Learn More About Schaumburg AC Installation & Replacement
Check out more of our blog posts below for some helpful info, expert tips & more!