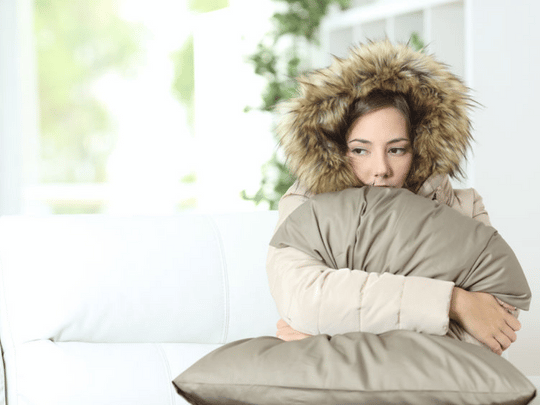 Many homeowners believe that they only need to get their furnace looked at if it's having frequent problems or if it malfunctions regularly and repeatedly.
However, while these are definitely times to call your friendly, neighborhood HVAC company in Schaumburg, IL, there are other times you can call for help, too.
In addition to calling for help, you can also head many common furnace problems off at the pass. Keep reading to find out what you should know!
Change Your Filter Regularly
Your furnace filter needs to be changed regularly. While it might not seem like this does much, it actually makes it easier for your furnace to work. Since all of the air the furnace pulls in comes through the filter, a clogged filter means your furnace works harder. Changing the filter means that the furnace gets a break and it's an easy part of furnace maintenance that you can do yourself!
If you're not sure how often to change your filter, ask. Our pros from On the Mark can help you determine the optimal period between filter changes based on the type of furnace you have, the age of your furnace, and how often you use it.
Know What to Look For
You should also know what common signs indicate a furnace problem. For instance, if your furnace makes unusual sounds or produces unusual noises, you should definitely have it looked at even if it seems to be working well. Similarly, if your furnace is blowing lukewarm (instead of warm) air or it seems to be struggling to heat your home, it's time to bring in a furnace repair professional.
Get Regular Furnace Inspections
The most reliable and best way to make sure that your furnace works properly all through the year is to establish a friendly relationship with a professional licensed furnace maintenance technician. A professional furnace technician can give you regular check-ups and maintenance checks that put your heating system in top condition to avoid unforeseen failure.
They can also advise you on what type of furnace repairs you should do in order to maintain the efficiency of your furnace. This will keep it working well for as many years as possible so you won't have to repair or replace it as frequently.
Help from the Schaumburg Furnace Pros
Call us at On the Mark Heating & Air now if you have questions about your furnace, want to know more about preventing furnace breakdowns, or want to schedule your furnace maintenance. We are here for you!
Book Now
Book Now