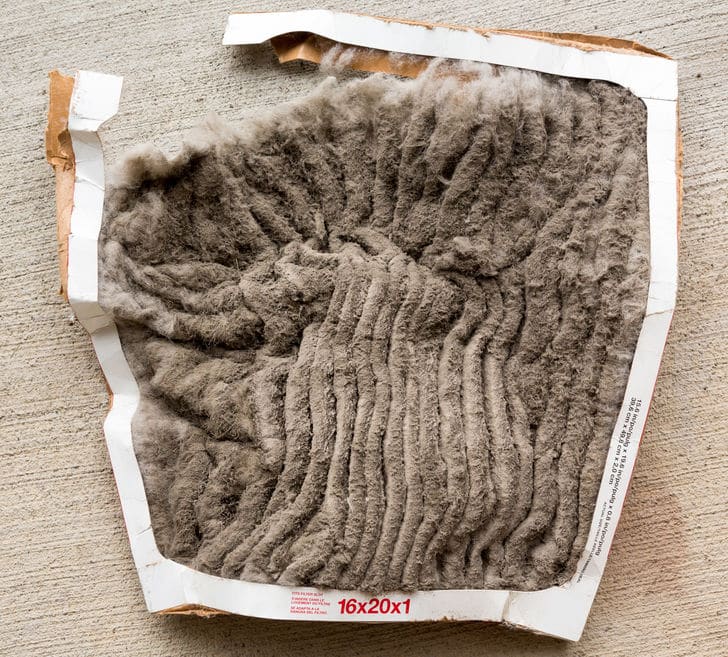 When you feel the chill in the air as the new season settles in, you want a reliable heater and HVAC system that work on demand. The last thing you want is to wake up to a cold home and deal with stress and disruption in your day.
You can call the Schaumburg HVAC service experts right away at On the Mark Heating & Air or try a few DIY heating maintenance tips for homeowners. Read on to learn how to get started!
1) Replace or Clean Filters
One of the easiest ways to tackle your DIY heating maintenance in Schaumburg is by replacing and cleaning your air filters. A dirty air filter significantly restricts airflow and makes your system work overtime. Your energy bills quickly increase, and you end up shortening the lifespan of your system. It's essential to check your filters at least once a month and replace them if you notice visible dirt or other issues. If you have reusable filters, you can clean them per the manufacturer's instructions. Otherwise, swap them out.
If you've never done it before and are uncertain, you can read our Everything You Need to Know About Your Furnace Air Filter blog post or call the team at On The Mark to change them out and walk you through the process!
2) Clean Your HVAC Vents and Ducts
Dust and debris can accumulate in your heating system's vents and ducts, which also reduces airflow and indoor air quality in Schaumburg. You could end up aggravating respiratory conditions, increasing your energy bills, and making it harder to heat up your home. Get on top of the problem by using a vacuum cleaner with a long attachment to clean out your vents and registers throughout your home.
However, it's usually not feasible to clean deep into your vents and ducts without commercial-grade equipment and a careful approach. Call the team at On the Mark for a service appointment and thorough cleaning and get your Schaumburg heating back in working order.
3) Check for Leaks
Leaks are a red flag and need immediate intervention. If you see any visible signs of leaks, such as water pooling around your Schaumburg furnace or boiler, call us right away. A hissing sound could also indicate a gas leak or other potentially dangerous issue. Turn off your system immediately and call the team at On the Mark for a Schaumburg heating expert.
4) Lubricate Your HVAC's Moving Parts
If your Schaumburg HVAC or heating systems has fans and blowers that you can access without dismantling your heating system, you can lubricate them to keep them operating smoothly. But first, consult your system's user manual to identify which parts may need lubricant to reduce friction, noise, and wear and tear. During your next service appointment, you can also ask one of our HVAC technicians which areas you can try lubricating on your own.
5) Test Your Home's Carbon Monoxide Detectors
It's easy to overlook carbon monoxide (CO) detectors as part of your Schaumburg heating maintenance. Although it doesn't warm your home or is attached to your systems, it is a critical part of keeping your home safe. CO is a colorless, odorless gas that can be produced by heating systems, leak into your home, and endanger your health and safety. Test your detectors regularly to ensure they're functioning correctly, and replace them with a fresh set of batteries at least once a year.
6) Schedule HVAC Maintenance with On the Mark
Tackling DIY maintenance tasks can help keep your heating system running efficiently. But it still requires periodic maintenance and care. Call one of our qualified technicians to clean and adjust your components and identify potential issues before they spiral into more serious (and costly) conditions. Our team can help keep your HVAC at optimal performance and potentially extend the lifespan of your heating system.
Call Your Schaumburg Heating Experts Today!
Our expert technicians offer reliable heating service in Schaumburg help to keep your systems running as efficiently as possible. We also work on Schaumburg heating repairs and heating installation and replacements with affordable pricing and financing options.
Call the team at On the Mark Heating & Air today!
Learn More About Schaumburg Heating Maintenance
Check out more of our blog posts below for some helpful info, expert tips & more!