Is Your Air Clean?
Do you know if the air you're breathing inside your home is clean? Most people don't think about their Schaumburg indoor air quality until something triggers them to check it or looking into whether it can be a problem. While there may be nothing wrong, you won't know until you get your indoor air quality tested. On The Mark Heating & Air can do just that, and then deal with any problems you find, so you can relax knowing that your air is healthy.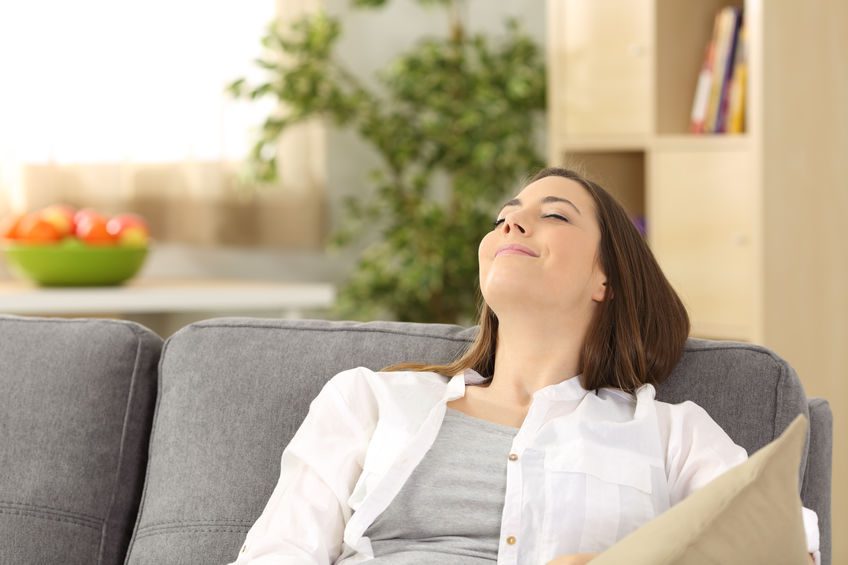 Not convinced? Read on for just a few reasons why you should get your indoor air quality checked out soon, if you haven't done it in a while, or give our Schaumburg HVAC experts a call today!
1) Decrease Allergens
Having your air quality tested lowers your risk for allergies and/or asthma. If it's easy for you to breathe, you probably don't think about it very often. However, you may have friends or family members who struggle with these conditions. For them, compromised indoor air quality can make it hard to breathe and live well. Make sure your home is hospitable for everyone who wants to visit it by ensuring the air is clean.
2) Decrease Illness
If you feel like you and your family are always ill and there's not another good explanation, it's probably a good idea to get your indoor air quality checked out. We'll test to see if there is mold, mildew, bacteria, or anything else in your air that isn't healthy. If we find anything, we'll come up with a way to get it out of your system so you and your family can start feeling better soon.
3) Mitigate Dust From Projects
Whenever your home undergoes a major renovation or another project, or if you have construction or other large projects nearby in Schaumburg, there's a higher chance that dust and other debris will collect in your air ducts. This will then end up in your air whenever you run your furnace or air conditioner. Testing your air will let you know if anything is wrong with it so you know if you need to clean out the system. If we find evidence of extra dust or debris in the system, we'll help you remove it.
4) Help with Lung Conditions
Air quality may not be bad enough to trigger allergies, but someone with fragile lungs will notice any deterioration in the atmosphere right away. If you have a friend or relative with COPD or who has recently had something like pneumonia, checking your air quality and fixing any problems you find is a great way to make sure they are comfortable in your home.
Schaumburg IAQ Pros
Regularly testing your home's indoor air quality can mean the difference between breathing freely and struggling with allergies, illness, asthma, and more. At On The Mark Heating & Air , we would be happy to come out, test your air, and let you know if you need to take any actions to improve it. Give us a call to book an appointment and in the meantime, be sure to read our blog post about how you can improve your indoor air quality at home!
Book Now
Book Now